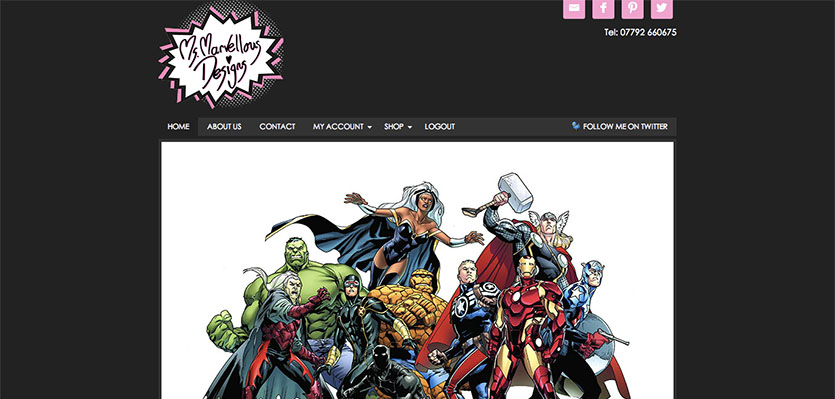 Client: Ms. Marvellous Designs
Based in: Southsea, Hampshire
Services: Web Design, Domain Hosting, Web hosting, E-Commerce solution,
Website: E-Commerce Standard with bespoke design customisation
Project Overview: 
Ms.Marvellous Designs offer a unique service to a niche clientele of Marvel and Superhero comic fans.  Using a form of decoupage, they design and cover pieces clothing and household items with cut out sections from original comic books.  This is then varnished until it forms a hardwearing protective outer shell.  The result is stunningly unique.