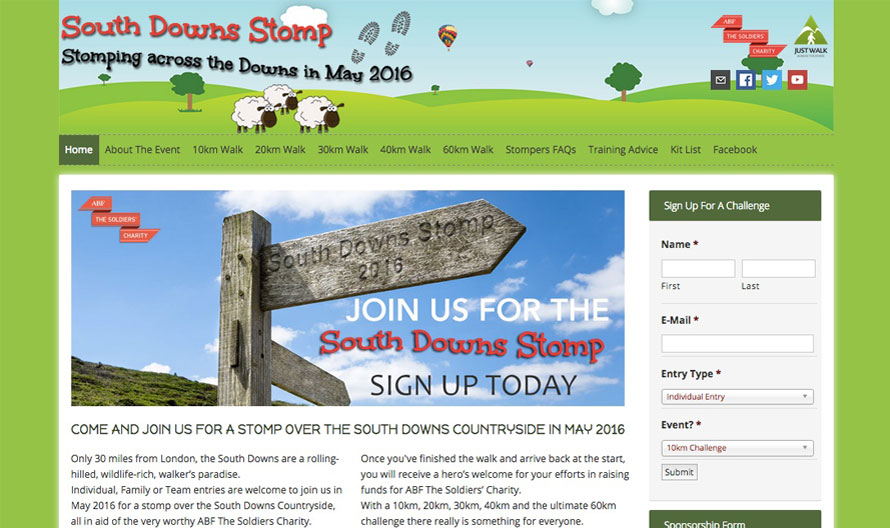 Client: ABF The Soldiers Charity
Based in: Portsmouth, Hampshire
Services: Web Development, Hosting, E-Mail
Website: Business Custom
Project Overview: Following on from our sponsorship of the charity walk event Wenches Walk this year. We were more than delighted to be asked to create a site for the new event – South Downs Stomp 2016.
The South Downs Stomp is a sponsored charity walk event in aid of ABF The Soldiers Charity held in May which consists of various challenge walks on the South Downs in Sussex from 10 to 60km distances.
Whereas The Wenches Walk was an exclusively women only event, The South Downs Stomp has been opened up to include team, family and individual challenges for men, women and children.
For more details on this exciting event and to get involved, please visit the site page to register your interest.